I'm Linda Green CTC, FFCP, and for the past 12 years I've been helping dogs and their humans through a small rescue (Unidos para los Animales) I founded in 2010 in the beautiful town of La Antigua, Guatemala. 
I've been supporting and training the dogs we've rescued (and coaching their wonderful adopters) ever since. Dogs are complicated little beings and over the years I frequently found myself being asked to address behaviors many adopters found undesirable, and I was alarmed by the misinformation, harsh methods and tools being recommended on TV shows and the internet to 'fix' the issues.
In order to ensure that I was giving dogs and their people the best, science-based coaching and applying the most humane training methods, I applied to and was accepted into Jean Donaldson's prestigious Academy for Dog Trainers, widely considered to be the Harvard of Dog Training schools, and in 2018 I graduated with honors from this rigorous two-year program.
Prior to immersing myself in dog behavior, training and rescue I was a teacher of human students. I have a Master's in International Education and Curriculum Design I taught elementary school, was a middle school athletic director, and later a primary school principal. My background in education and coaching has been a great asset and dovetails beautifully with teaching and supporting the human half of my client teams.
I now train dogs, and coach and counsel their guardians through behavior basics, modifying and managing undesired behaviors, and understanding canine communication. I have worked with thousands of adult dogs and fostered, socialized and trained close to a thousand puppies over the years. Puppies and teens are one of my specialty areas, along with helping families with children and dogs, working with fearful dogs, and dogs with aggression and reactivity.
I continue to be active within UPA as a board member, adoption coordinator, offering training and behaviour support for our adopted dogs and families, coordinating our mobile clinics, and fundraising for our programs. 
In my free time I love to teach tricks and play training games such as Nose Work with my two dogs, Panda and Cashew (and our current foster-pups-du-jour). I love learning and continue my professional learning journey with seminars and courses, geeking out on all things dog. I love to read, bake, and hike with friends.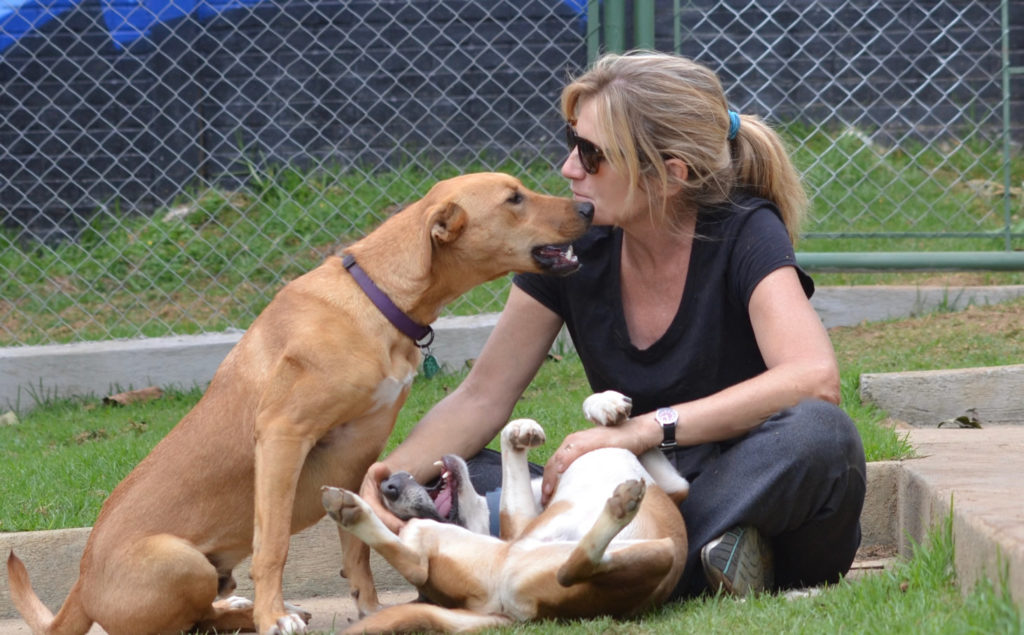 Recent Seminars and Continuing Ed
Chicken Clicker Camp, May 2017
Farm Animal Clicker Camp, June 2017
Daniel Mills Conference, Oakland CA-The Emotional World of Dogs, June 2018
Do As I Do Seminar with Dr. Claudia Fugazza, November 2019
Fear Free Shelter Professional, March 2020
Geek Week virtual summit offered by the Pet Professional Guild, November, 2021, featuring 30 world renowned professionals
Fear Free Training Professional, January, 2021
The Long-Game Medications: Fluoxetine, Sertraline, Clomipramine & Paroxetine webinar with Dr. E'Lise Christensen, July, 2022