Behaviour Consultation
All new clients begin here! This is the first step for us, and during this session you'll give me a more detailed account of the behaviour problems you're looking to address and we'll get a plan of action in place. I will teach you things you can start right away, and give you management techniques you can implement immediately. We will prioritize issues, and decide on the best path moving forward.
This appointment includes a personalized packet of information and recommendations put together just for you,  notes and reminders after our appointment, email support, and access to follow-up appointment scheduling.  
IN PERSON    Initial Consult (required for ALL new clients) – 90 minutes = $150
ZOOM            Virtual Initial Consult   via Zoom  – 60 minutes/$120
In Person Private Training and Coaching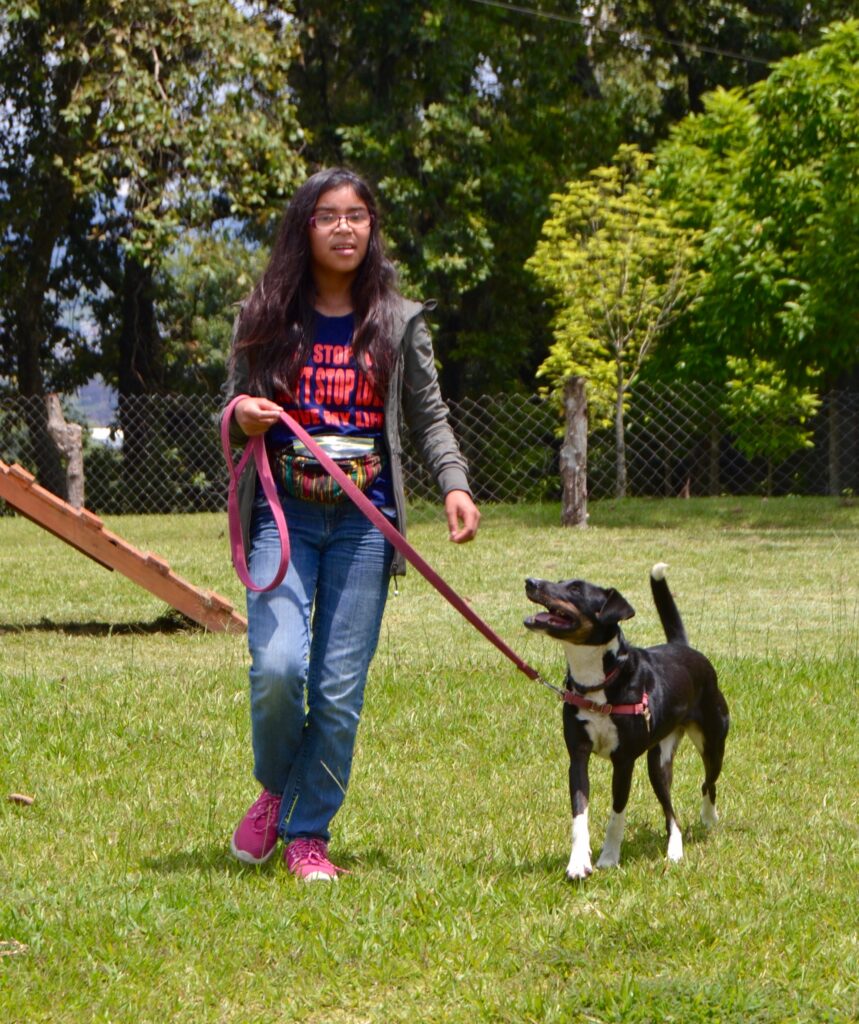 Duration: sessions run 45-60 minutes
Cost: $120/session
6 session package: $700
During private training, I coach you through the nuts and bolts of teaching your dog the skills they need. We start with an initial online consultation where we find out more about the challenges you are facing, discuss the situations where problem behaviours are occurring, get any relevant history, and then discuss realistic goals and come up with a training and management plan for you, followed by as many lessons as needed to reach your training goals. I will demo for you and be your private coach you as you practice the skills you'll need.
This one-on-one format works especially well for reactivity, fear and aggression, resource guarding, shy dogs, new puppy prep & training, and basic manners.
If your dog is leash reactive, fearful of other dogs or people, vehicles or environmental stimuli, barks, lunges or pulls excessively on walks then one-on-one private sessions with me can be the answer. I will work with you and your dog to help change underlying emotions to triggers, to practice the techniques you need to support your dog's learning and to navigate daily encounters safely and proactively.
**This package is pre-paid, non-refundable, and good for six months.  Offered in southwest area of Calgary. Mileage costs will be added for travel outside of coverage area.
Day Training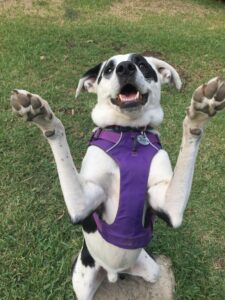 We all lead busy lives, and many of people don't have the time or the skills (or interest) to train their dogs from scratch. Training behaviours requires infinite patience, incremental increases in criteria, and a LOT of repetition. It is not for everyone. If this resonates with you, then day training could be the perfect answer.
In day training, you have a professional train your dog even if you're at work. I'll do the heavy lifting, then show you how to continue the training and maintain the behaviour(s) for the long haul. The last session of the package is a transfer session where I work with you and your dog to teach you the cues and how to ask for the behaviours.
Follow-up sessions can be scheduled as needed to ensure your long-term success.
Duration: 1 hour
Cost: $110 per session
Packages:
4 sessions $400
6 sessions $600
**Day training packages are pre-paid, non-refundable, and good for six months. Offered in specific areas of Calgary. Please contact for more information.
Virtual Live Training via Zoom
Do you require training, but can't find a qualified, force-free trainer near you? I can help you remotely via Zoom. From basic training to stranger aggression, to tricks, distance is no obstacle. We can train your dog together from the comfort of your home. 
New to the idea of virtual coaching and mentoring? Book a FREE 15 minute Discovery Call to see if this option suits you and your dog.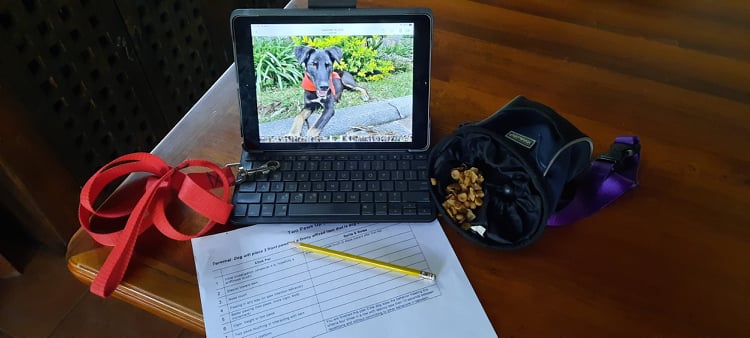 Initial Zoom Training Session
Initial training sessions are 60 minutes. This is a private training class for you and your dog. I will explain the behaviours, how to motivate your dog, and demo and coach you and your dog through the mechanics of training them. We'll work together as a team and you will get immediate feedback from me. You'll receive any relevant handouts, notes, and next steps.

Follow-up Zoom Training Sessions
During this session we'll celebrate your progress thus far, go over next steps for training, troubleshoot any issues you may be having, and strategize to ensure that the plan is working and you're seeing the results you're after. We'll fine-tune your technique and add steps to "proof" the new behaviours your dog is learning.  You'll receive any relevant handouts, notes, and next steps.
Need help staying on track, or getting additional coaching throughout the week? I offer package discounts. 30 minute sessions are often perfect for clearing up questions and fine-tuning technique. You'll have unlimited e-mail access to me during your package as well:
Virtual Training Packages:
We'll work together training your dog, creating an environment conducive to desirable behaviour, and troubleshooting any problems you run into. You'll receive handouts and next steps
Specialty Classes
Puppy Prep (Private online class)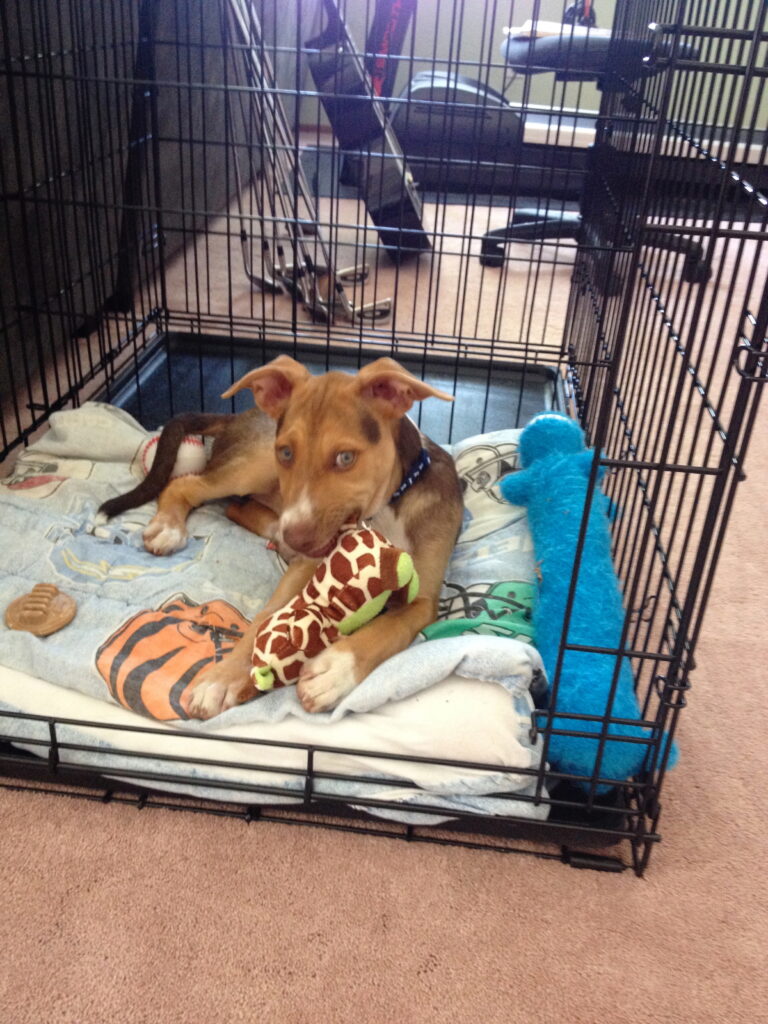 In this one and a half hour session, you will learn about:
Puppy-proofing: setting up your home to ease your new puppy's transition
Socialization: how, why, when and where!
Play; it's importance, what good play looks like, and how to monitor.
Puppy biting: what it is, and how to curb it.
House-training: set yourself and your pup up for success.
Exercises to help your puppy become the most confident, affable adult dog possible.
Puppies and kids: keeping everyone safe while keeping your sanity.
Age: Under 6 months
Prerequisite: none
Duration: One session, 1.5 hours
Cost: $125
You will receive relevant handouts and links to videos, books and solid information on how to not only survive but actually enjoy puppyhood and how to best set your puppy up to grow into a friendly, confident adolescent and adult!
Babies and Dogs (Private online class)
In this one and a half hour session, we will personalize plans to safely introduce your dog to your new baby and to prepare your dog for the life-changes that are about to impact him: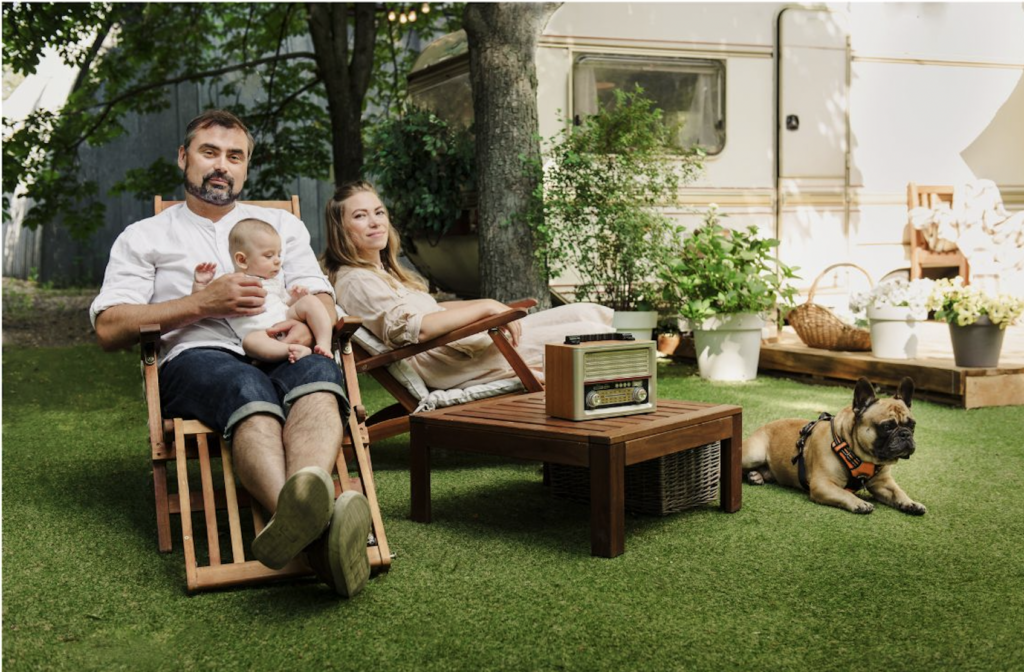 Planning physical separation, sleeping areas, play areas
Planning for and prepping your dog for lifestyle changes, changes in schedules
New rules? We start training and implementing 4 to 6 months before baby's arrival
Familiarizing your dog with the sights, sounds and smells of baby
Introducing baby gear
Pre-training behaviours and skills your dog will need
Planning for, contacting and setting up support (eg. dog walkers)
Kid life stages-things change dramatically between baby stage, toddler stage
Puppies and toddlers: keeping everyone safe while keeping your sanity.
Prerequisite: none
Duration: One session, 1.5 hours
Cost: $125
You will receive relevant handouts and links to videos, books and solid information on how to prepare your dog for the arrival of a new family member. I will set you up with solid, actionable plans and timelines to make this transition as stress free and easy on both parents and dog as possible, to ensure that your dog's needs are still being met after baby arrives, and to get management in place to keep everyone feeling safe and secure.
Fear and Aggression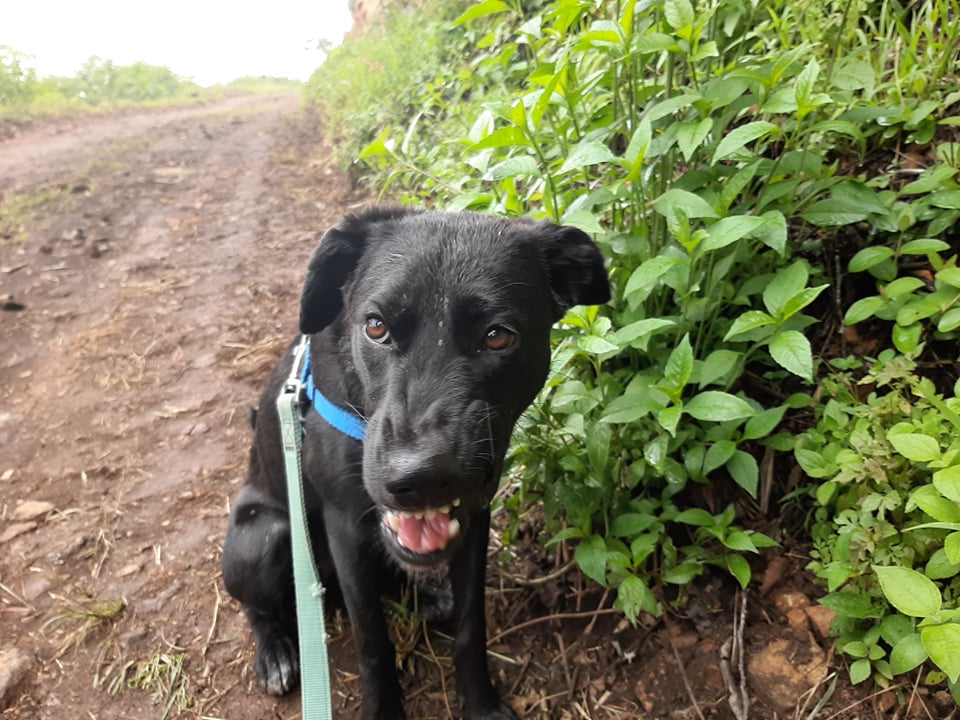 For fearful, biting, or aggressive dogs, the initial consultation fee is $180. This includes a 90 minute consultation which will delve into bite history, triggers, and environmental stimuli. You will receive written session notes, and immediate management to implement for safety. Follow-up sessions will focus on step-by-step training, counter conditioning, and possibly conditioning to safety equipment such as muzzles, as well as empathy building. Involvement of a veterinarian or veterinary behaviorist to prescribe anxiety medications is common and may be recommended.
***Note that most fearful, aggressive, biting dogs require multiple sessions to resolve their behavior. Prognosis for resolving aggression varies by case. There are no guarantees in behavior.
Booking Policy
Bookings close 24 hours before the session starts.
Cancellation Policy: For 1 to 1 Training: To cancel or reschedule, please contact me with at least 48 hours notice. Cancelations within the 48 hour window are subject to a $50.00 cancelation fee.