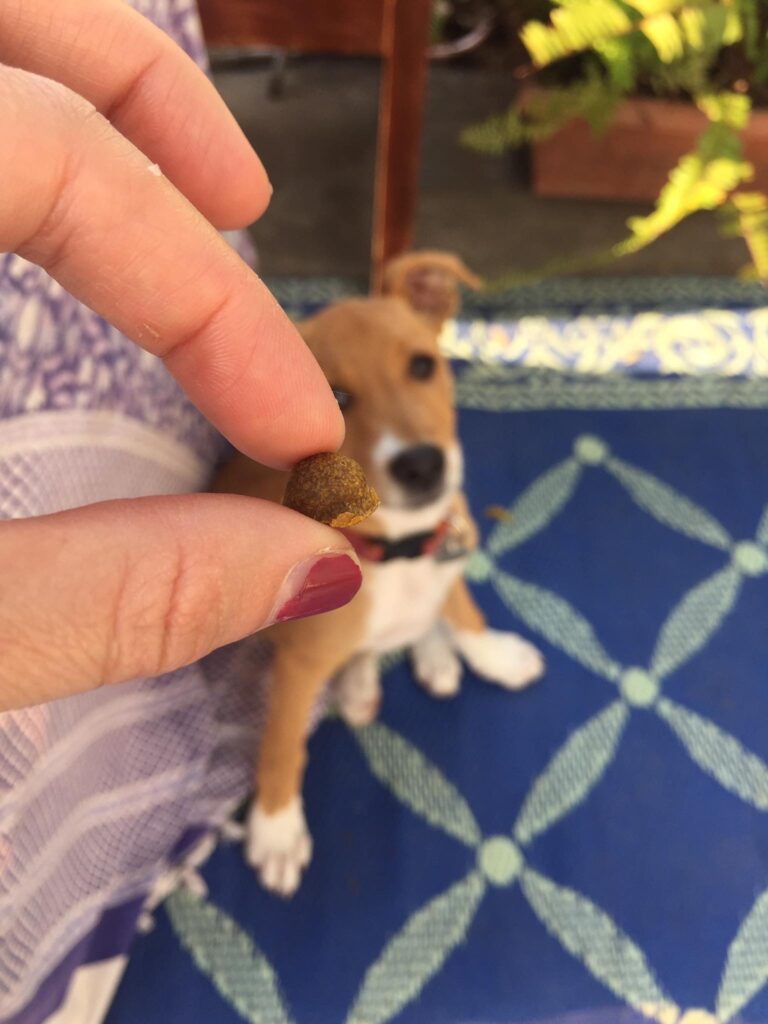 I go through a LOT of treats when training dogs. So I need my treats to check several boxes:
They need to be tasty and high-value to the dogs

They need to be relatively inexpensive

They need to be quick and easy to produce

And they need to be good for the dogs, too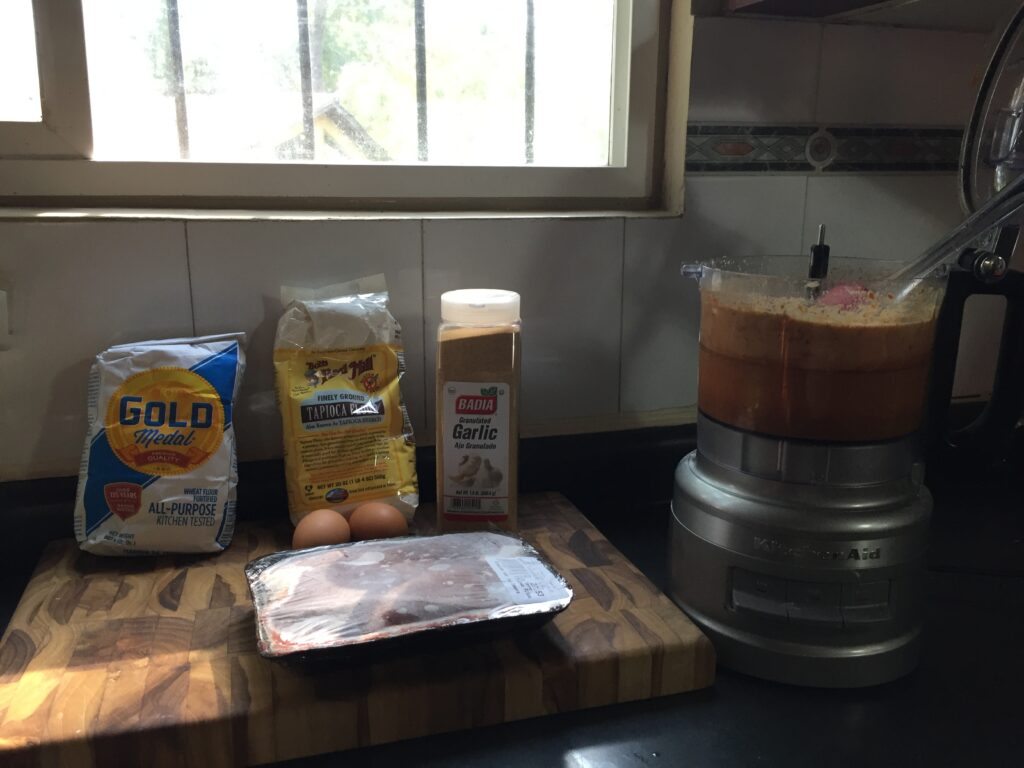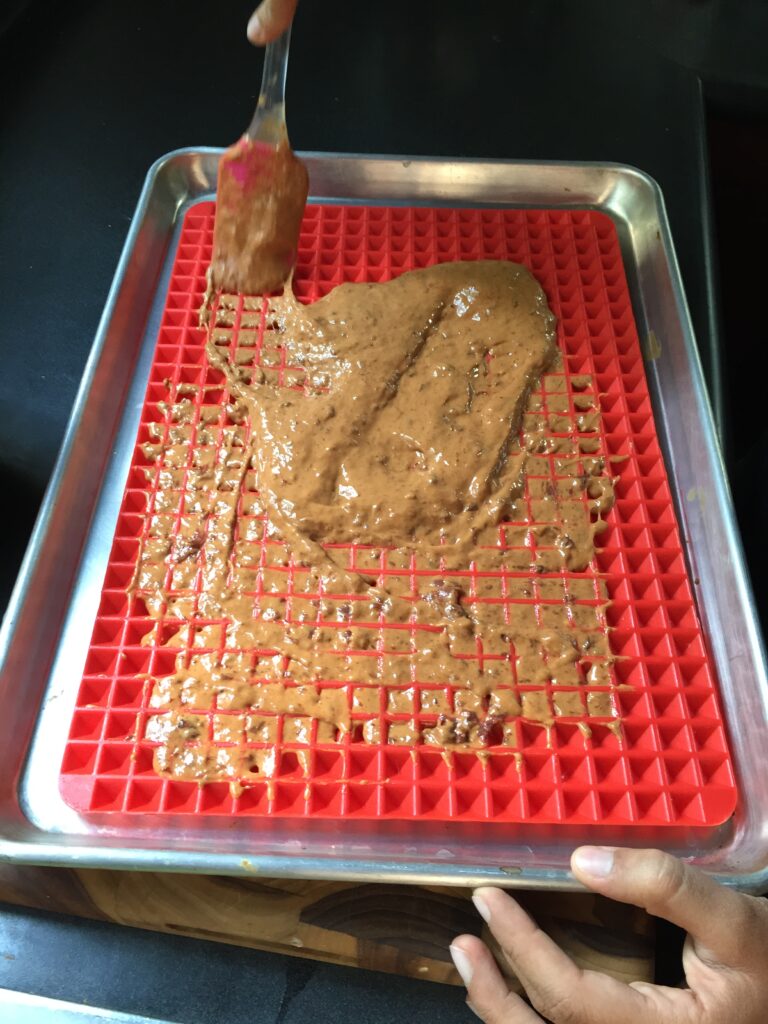 There are many treat options including commercially made treats, cut up pieces of hot dogs, cheese, chicken, cream cheese and pate in squeeze tubes, and on and on. I use all of these depending on the dog and the situation, but my go to treats are home made. Almost every dog I have worked with really likes these. They are simple and quick to make, and quite inexpensive.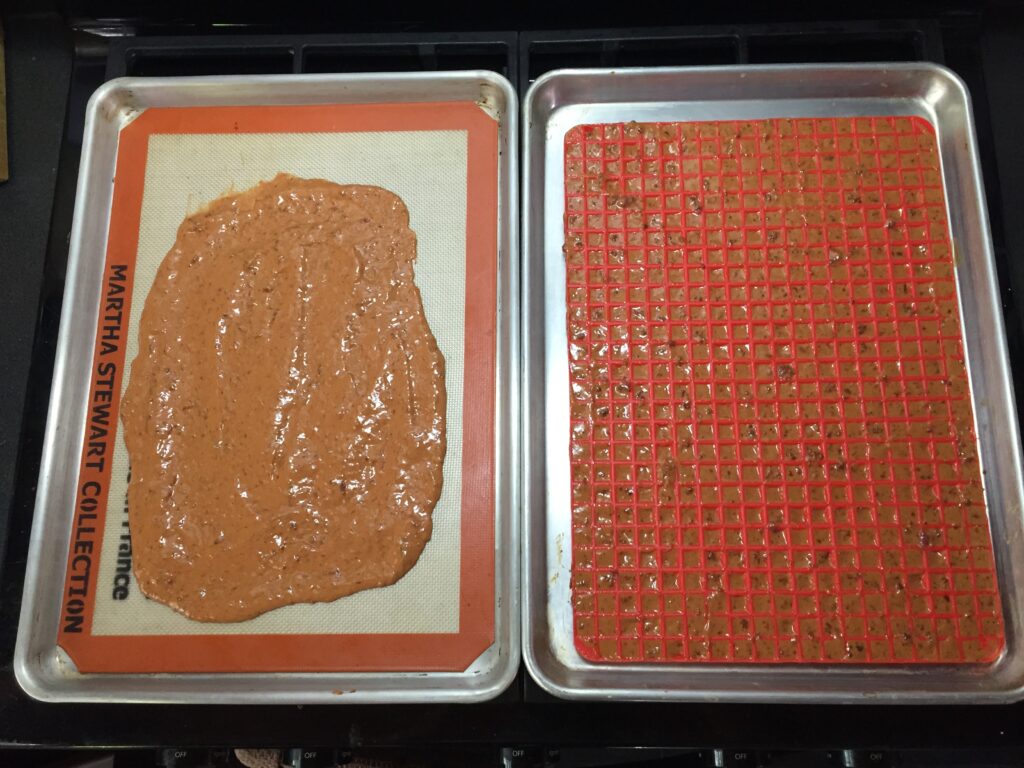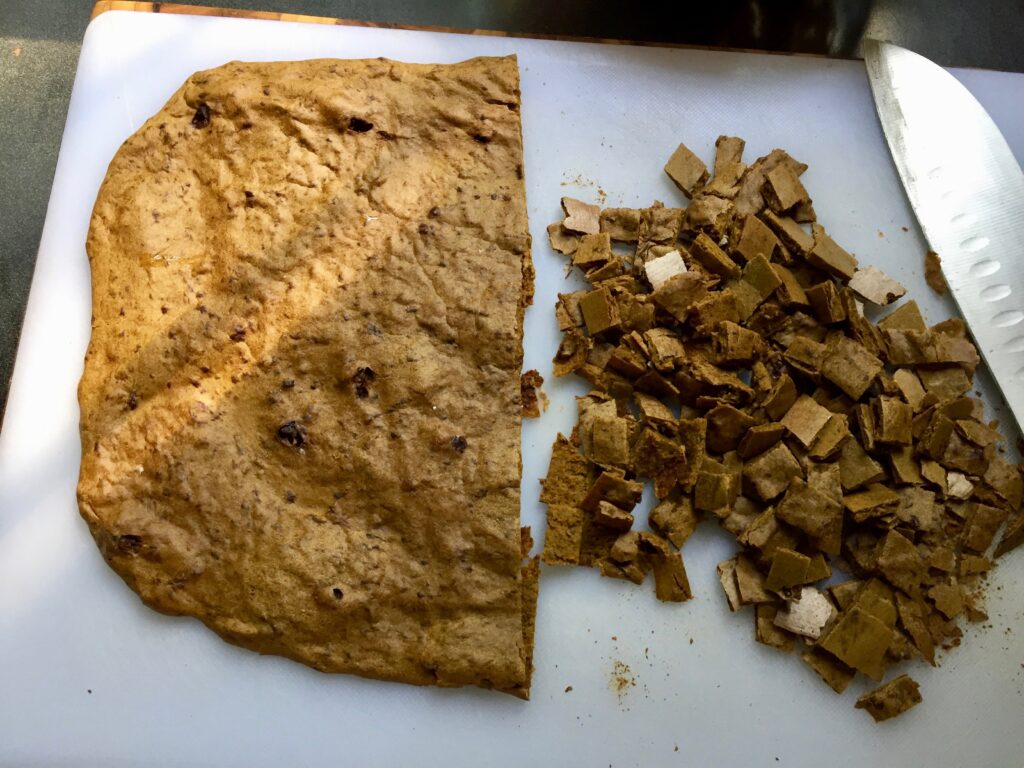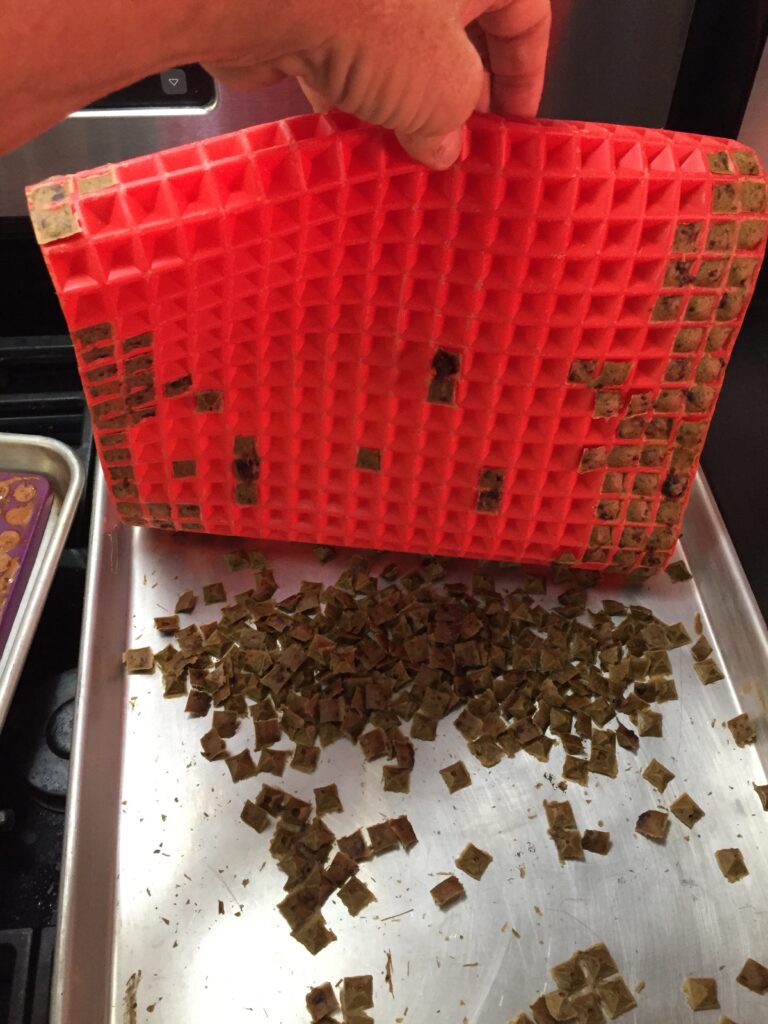 I am pretty lazy, so I like to make a lot of treats at once and freeze them, ready to go when I am. I also love to bake these treats in inexpensive silicone pyramid or button molds available online to save on cutting after I bake them. If you don't have these molds, you can by all means pour your batter into a large pancake shape or into a square baking pan, bake and cut.
The recipe is simple and use a minimum of ingredients. Feel free to adjust liquid quantities as desired to get the consistency of batter that you need.
Liver Treats
1 lb of chicken or beef liver, processed to a paste in a food processor or blender
1 Egg
1 Tbsp oil
1 cup any type of flour (pro hack-tapioca flour makes treats non-crumbly if you are cutting your treats into small cubes)
1 tsp. garlic powder
optional-a small handful of chopped fresh herbs (parsley, rosemary)
Process/blend all ingredients, adding water if necessary to make batter pourable with a pancake batter-like consistency.
Pour into molds and smooth so edges of mold are clean. If using cookie sheet, line with silicone mat or parchment and smooth batter into a disc shape. Bake at 350 degrees for about 15-20 minutes. for softer treats, longer if you want them crisp.
This recipe makes about 1500 to 2000 pea sized treats (using the molds. There are 500 triangles per mold. Please don't ask how I know this!!). They do not have any preservatives, so they should be refrigerated or frozen if you aren't going to use them the same day they are baked.
Tuna Fudge
2 6-ounce cans of tuna with liquid
2 Eggs
1 cup any type of flour
1/4 cup grated parmesan cheese
Water as needed to make pourable consistency
Blend ingredients in food processor or blender until smooth and bake as above.